Your life, your journey, your choice ...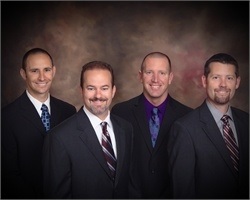 Who can you turn to—and trust—
to help you preserve and build your wealth?
In this information-saturated society, access to investments and financial advice is just a telephone call or web click away. But few individuals have the experience and resources to go it alone. While the financial marketplace is crowded with firms eager to help you manage your financial affairs, where should you really turn for help?
Where can you find the confidence that comes with knowing that your best interests drive every decision?
A relationship based on your best interests
At Unified Wealth Advisors, we manage your wealth with sensitivity and skill. We understand the financial challenges and opportunities life and business present to you. Across our wide range of services, we work in numerous ways striving to help your financial affairs flourish. We are always approachable, responsive and committed to keeping your interests at the heart of every decision made.
At the core of our wealth management approach is a deep responsibility to keep clearly focused on your goals, while looking ahead to capture the latest information on the economy and the financial markets-all for your benefit. We are deeply sensitive to the need to manage risk while making the most of every financial opportunity.
For a check-up, a second opinion, a complete evaluation of your investment needs, a customized wealth plan or anything in between, we can help you make the right choices. And we can save you time and stress by making the process refreshingly simple and clear. As a result, you can dedicate more time to the other more important things in your life.
Are you ready to invest in your future? The next move is yours...